There is no specific definition of the best travel season for your Roman holiday. It depends on what you want to see and experience on your Rome vacation.
Our support will help you with your decision making on when the best season to travel to Rome is.
Enjoy the Roman way of life, the archaeological sites and museums, the mountains or the sea. The best time to travel to Rome depends on your personal interests and every season in Rome has its charm.
Hello, I'm Janna from Tourist in Rome. With our infor­mation and insider tips you will save a lot of time and your trip to Rome will be a great experience.
Rome has a Mediterranean subtropical climate with mild winters and tropical summers.
It is particularly pleasant from mid-February to mid-June and from mid-September to mid-November.
The warmest and driest time is from mid-June to mid-September. There are many events until late at night. The temperature does not drop below 20 °C (68 °F). Your accommodation should therefore have air conditioning for your roman summer vacation.

The average values in the climate table give you an overview of how the weather could develop over the course of the year. In summer it is sometimes warmer, in winter it is rarely colder than indicated in the table.
Rain showers usually don't last long. Extensive rains can occur only sometimes in winter.
Best season to visit museums
The best months for museum visits are November, January and February. In these three months there are less visitors in Rome than usual and the museums are not so crowded. If you want to visit the Colosseum, the Vatican Museums, the Capitoline Museums, Castel Sant'Angelo and the Borghese Gallery, it's easier and more comfortable in these months.
Shopping on Rome vacation
Shopping is always a special experience in Rome. In the city center you can find chic Italian fashion, jewelry, art and antiques. Many visitors also stock up on gastronomic specialties.
Buy clothes at seasonal sale at a special price. The summer sale takes place in July, the winter sale starts on January 6th.
Find convenient accommodation
In Rome there is a wide range of accommodation: from campsites and BnBs to the most luxurious hotels in the best location, you can find many different types of housing.
In the low season you can find very good hotels at reasonable prices. Prices are particularly low from mid-November to mid-December and after January 6 to mid-February.
Rome is always a popular travel destination. The high season is from Palm Sunday to late June and from mid September to early November. Rome is very busy in the months of April and October.
Best locations for your accommodation
We generally recommend you to avoid public transport as much as possible. Public transport, including the metro, does not have sufficient capacity and there are often queues at the stations.
Book your accommodation in the City center, in Monti near the Colosseum or in the Vatican area. You can find more information on our hotel page.
There is always a lot going on in Rome, especially during public holidays. All information about the holidays in Rome can be found in our
Rome has a lot to offer in every season. Here you can find a brief overview. For more details, visit our monthly information and events pages.
Easter is one of the highest church feasts and many visitors come to Rome for Easter. For more information, visit our Easter in Rome article.
In summer, life in Rome takes place outside. There are many concerts. Rock in Rome takes place every year in June and July.
The Roman summer is celebrated on the Tiber from mid-June to early September.
Cinema screenings take place in public places between July and August.
There are concerts and opera performances in the baths of Caracalla.
August: the most beautiful month in Rome
For us, August is the most beautiful month in Rome. Most Romans go on vacation in August and the city is quiet and less hectic. Of course, some restaurants and shops are also closed, but you will hardly notice that.
In the hot season, Romans and tourists are rather nocturnal. In the hottest heat of the day, you retreat to air-conditioned rooms, visit churches and catacombs, or relax in a park or in an open-air museum such as the Palatine Hill or the baths of Diocletian.
Many Rome visitors also come for Christmas. At that time there are many cribs in Rome and the atmosphere around St. Peter's Basilica is magical.
Last but not least, Rome is an Eldorado for your Christmas shopping. All major brands are represented in the center around Via dei Condotti. You will also find art, antiques, second hand and everything your heart desires.
Monthly overview: museums, events, weather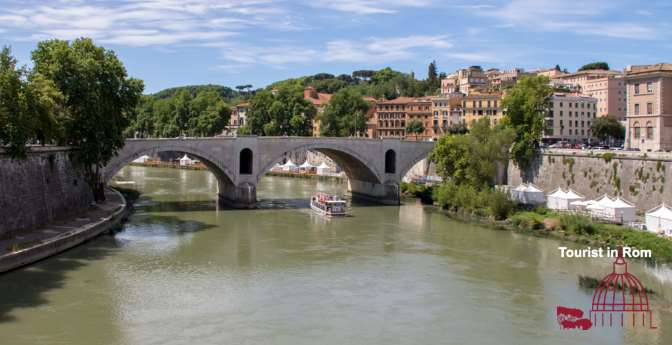 Blue skies and plenty of sun, that's Rome in July. Concerts, long summer evenings and numerous events make July in Rome particularly lively and lovable.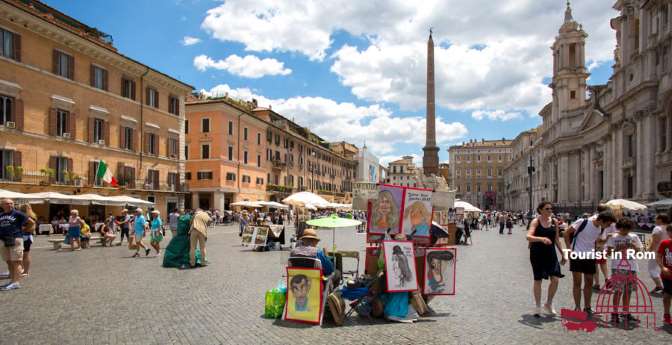 Rome June. There are two public holidays in Rome, June 2nd and June 29th. Most of the shops in the center are otherwise open 7 days a week. The Roman… ►►►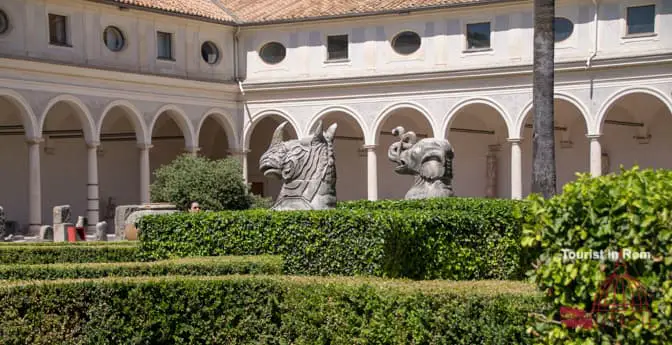 Rome May. There are no public holidays with the exception of May 1st. Whit Monday is not a public holiday either. Most of the shops in the center are open… ►►►