By car in Rome. Driving in Rome can be quite an adventure. You'll learn how to cross the Roman traffic by car, what to look for and where to find a parking space.
Reflections on cars in Rome
Julius Caesar in 45 BC, ordered the first ever known traffic restrictions in Rome. These included one-way streets and driving bans even at that time.
Roman traffic is infamous with 710 cars per thousand inhabitants. In comparison, Rome is ahead of Luxembourg with 659 cars meanwhile there are 410 cars per thousand inhabitants in Dortmund, 350 in Munich and 289 in Berlin.
Whether the Romans have so many cars due to the fact that the public transport doesn't work well or viceversa it's hard to answer.
In principle, if you come out of the Auto scooter unscathed at the fair, you'll succeed in Roman traffic.
Rules of the Roman traffic
Here are some basic rules:
You must be able to stop in any situation in the face of an unforeseen obstacle.
Absolute driveway have severely damaged and dented cars.
Has to be the first at the junction.
Traffic lights gives only one recommendation, some drivers brakes even at green while others go at red. Many drivers are also color-blind and wait at green until others leave or one of them honks from behind.
Paintings of the pavement, such as traffic lanes, pedestrian tracks and others, are mainly used for decoration.
Beware of car-driving retirees! They may not see well anymore and drive very slowly or brake unexpectedly.
The traffic lights phases are usually very long, including the yellow phase.
Crosswalks
Pedestrian crossing tracks in Rome are not generally found at the junction, but behind the intersection. The reason for this is the Italian road traffic act. As a result, some pedestrians cross the street on these pedestrian crossing tracks why others takes the direct route across the intersection.
Pedestrians also like to cross the street at bus stops in front of the stationary bus.
Roman motorists usually stops at pedestrian crossings when they absolutely need to. Even if the pedestrians are already on the road, they will try to get past them quickly. It's therefore advisable to cross the road only if you can clearly see that the next approaching car will stop.
By car to the city center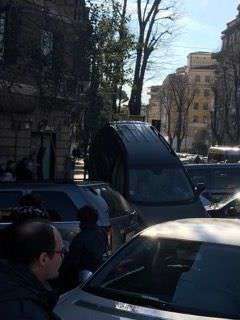 In principle, it's not advisable to drive to the city centre as it will be very difficult to find a parking space. However, it is also not easy with public transport. If you want to leave the car longer, look for a guarded garage.
Parking in the centre
There is an ample car park at Villa Borghese on Via del Muro Torto. From this garage, you've a direct access to Via Veneto as well as the city centre and the Spagna metro station.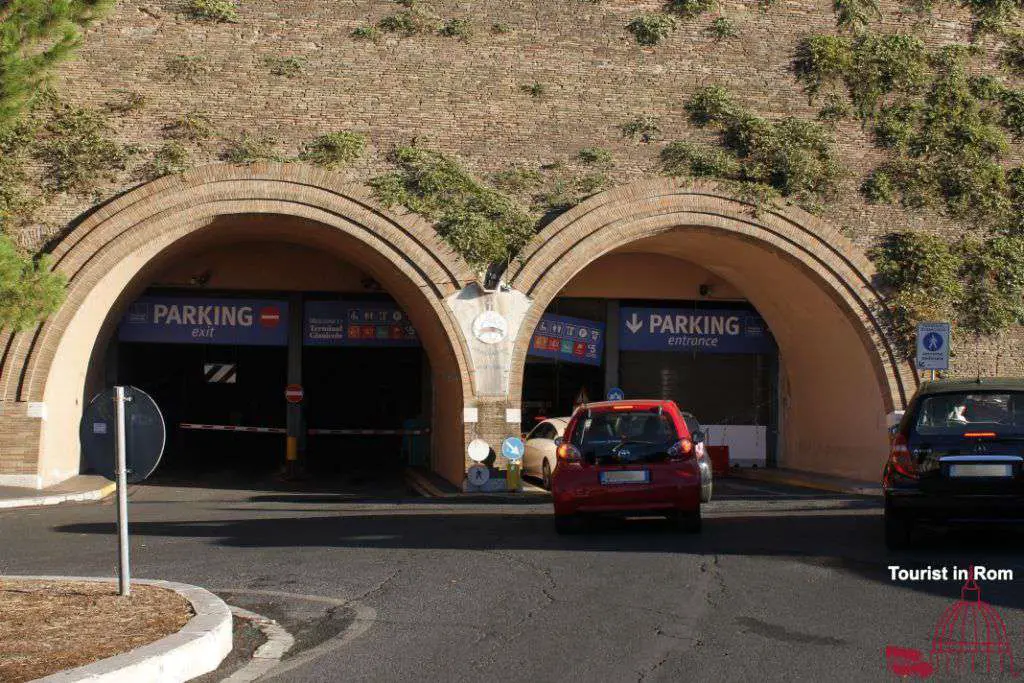 A second ample parking space is located near St. Peter's Basilica and the Bambino Gesù Children's Hospital on Via del Gianicolo.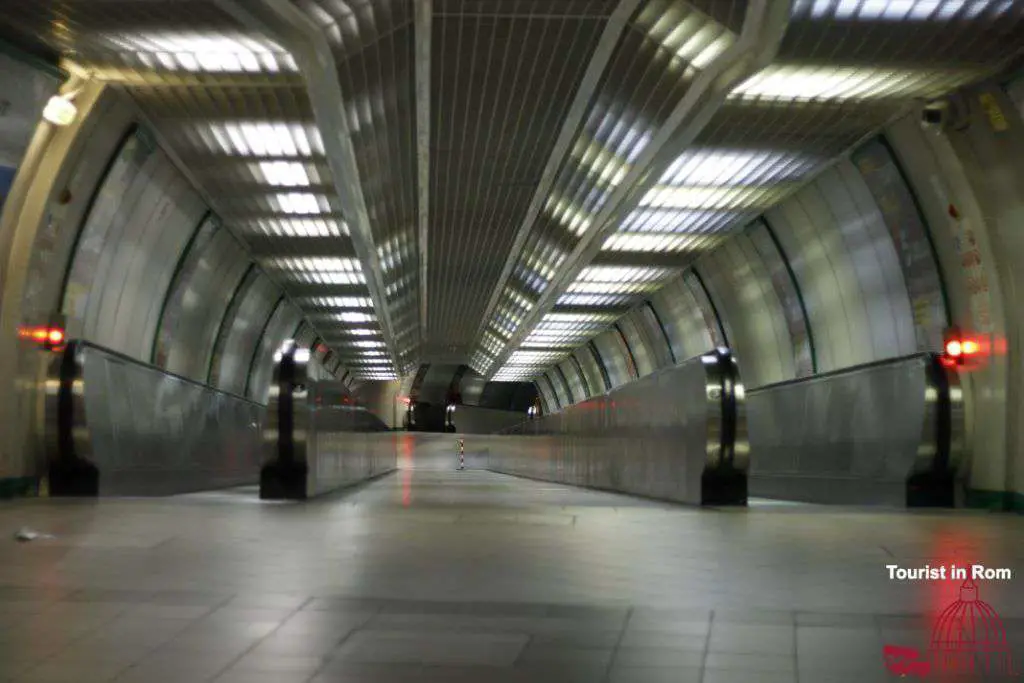 Gianicolo Parking – Pedestrian tunnel to St. Peter's Basilica

To add, white marked parking spaces are free of charge while blue marked parking spaces are subject to a charge.
Stay away from all other floor markings, especially disabled parking spaces. There is a high risk that your car will be towed or fitted with a parking claw and you'll have to trigger it in a complicated way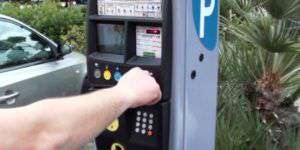 All blue marked parking spaces can be paid for at the parking machines or by means of hourly tickets available at the tobacconist.
Some apps also allow you to pay for parking, but as a general rule, installation and registration efforts are not worthwhile.
Restricted access zones
There are some zones in the city which require special access permits at certain hours of the day. Some zones are active at night and others during the day.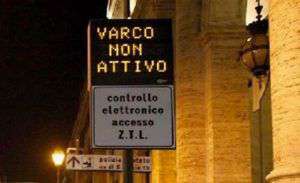 The zones are called ZTL – zona a traffico limitato zones with limited traffic.
These zones are video-monitored and at their entrance, there is a LED display with the below information:
Varco attivo or ZTL attiva – Active control, entry only with permission.
Varco non attivo or ZTL non attiva – Non-active control, you can enter.
In the event of a car accident in Rome
The Municipality of Rome operates a call centre which is permanently accessible under the number 060606. Under this number, you'll find an interlocutor who understands you. Depending on your phone's configuration, you'll probably need to dial +39 060606.
Unfortunately, it can take long for the municipal police to appear in order to record an accident. For minor accidents, you may need to document the incident yourself and exchange data with the opponent. Check with your insurance company how to do this.
In particular, car rental companies often insist that an accident should be recorded by the police.
Scam specialist (grifter)
Sometimes a pedestrian can jostle your car, or someone can pull a hook out of a car or motorcycle and damage your mirror or paint. They'll try to stop you telling that you've injured or caused damage to someone. You will be proposed to settle the case on spot against the payment of a few hundred euros. If you say you don't have enough money on you, you'll be offered a ride to an ATM (Bancomat).
In such cases, you must inform your counterpart that you'll call the Police or Carabinieri. Just pick up your phone and dial 112. As a general rule, the haunting disappears as fast as he buzzed in. If your opponent doesn't disappear, you then tell the police where you are and that you need help.
---