September is a very popular month in Rome and especially the second half is high season.
If you have time, you can combine your stay in Rome with a trip to the sea or the nearby mountains.
What's on?
In September, the first thing Romans have to do is recover from the vacations. The museums are preparing new exhibitions. Life takes place mainly outdoors during the balmy summer nights.
As there are many visitors to Rome in September, you need to reserve tickets for the most popular sights such as the Colosseum, the Vatican Museums or the Borghese Gallery in good time. Opening times of museums, events and concerts, here you will find all the important information.
Partner-Links helfen uns dabei, unsere Informationen kostenlos bereitzustellen. Für abgeschlossene Buchungen erhalten wir eine Provision – ohne Mehrkosten für Sie! Mehr
Partner links help us to provide our information free of charge. For completed bookings we receive a commission – at no extra cost to you! More
I link dei partner ci aiutano a fornire gratuitamente le nostre informazioni. Riceviamo una commissione per le prenotazioni completate, senza alcun costo aggiuntivo per voi! Di più
September in Rome
Rome is still pretty quiet until mid-September. School lessons begin in mid-September and by then at the latest all Romans will be back from vacation.
So that you can sleep well, your accommodation should have air conditioning. Find out in our information on hotels in Rome how to find an affordable room and which areas are best.
Rome is a very green city. Take a stroll in one of the Roman villas and visit a lookout point. A trip to the sea with a visit to the excavations in Ostia Antica is nice. It is also very pleasant in Villa D'Este in Tivoli. If you want to visit Villa Adriana, take a parasol with you.
But you can also reach more distant destinations such as Pompei, Naples or Florence in one day with the high-speed train or with a guided tour.
How warm it is
In the first half of September it can still be very hot in Rome, even if the maximum temperatures no longer exceed 30° C / 86° F and the minimum temperatures are often below 20° C. / 68° F. Rain is rare.
There is a regular breeze through the city and the temperatures are not uncomfortable in the shade.
Climate data September
| | |
| --- | --- |
| Tmax Ø | 27°C/80.6°F |
| Tmin Ø | 17°C/62.6°F |
| Sunshine hours Ø | 7.3 |
| Days with rain Ø | 5 |
Source: www.wetter.com
Since you spend a lot of time outdoors in Rome, you need protection against the sun. A sun hat or a parasol are well suited. You also need comfortable shoes.
When visiting the sacred sites, including the catacombs and the Vatican Museums, your shoulders and knees must be covered. If you're going off-shoulder, take a shoulder scarf or pareo with you.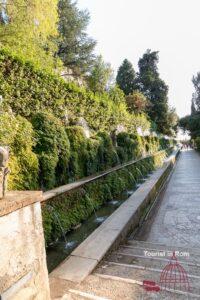 Standing in line for security at St. Peter's Square is not a pleasant experience. Early risers have a clear advantage here.
Very pleasant is the trip with the open hop on hop off buses, which help you to quickly find your way around the city and.
A trip to the catacombs or to the surroundings of Rome is also highly recommended.
For more tips, see Heat in Rome.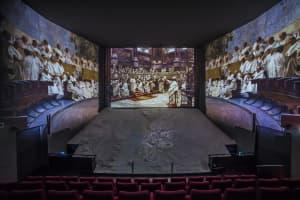 Welcome to Rome Multimediashow
In the center of Rome, between the Vatican and Piazza Navona, a 30-minute multidimensional film show and an exhibition with interactive models await you.
Corso Vittorio Emanuele II 203

Bus 46, 62, 64, 916 C.so Vittorio Emanuele / Navona
Avoid queues
2023 is a wicked year. The rush at the sights is so great that tickets are sold out weeks in advance. At the museums without a reservation requirement, you often have to stand in line for hours at the ticket office if you haven't bought your tickets in advance on the Internet. It is to be expected that this will also be the case in September.
But you don't necessarily have to visit the Colosseum and the museums. In our category 3 days in Rome you will find many suggestions for interesting places and routes that are also not so crowded.
Opening hours
St. Peter's Basilica
Basilica 7 am – 7 pm – dome 8 am – 6 pm – treasure 9 am – 6:15 pm
More information about St. Peter's Basilica>
St. Peter's Basilica is closed during the Pope's celebrations for which you need invitation cards. These are mainly the audiences, but also possible masses of the Pope.
Colosseum
9 am – 6 pm Closing 7 pm
On Sunday 3 September admission is free
Details about the Colosseum>
Vatican Museums
Monday – Thursday 9 – 16 closing 18:00, evening opening Friday last admission 20:30 closing 22:30, Saturday last admission 18 closing 20:00
Free admission on Sunday 24 9 – 12:30 closing 14:00.
Details on the Vatican Museums>
City museums and national museums
In Rome, some of the museums belong to the municipality and some to the state.
The city's museums include the Capitoline Museums, Trajan's Markets, Imperial Forums and numerous other museums. National museums include the Colosseum, Castel Sant'Angelo, Borghese Gallery and many more. For the full list of museums, opening times and tickets, see our Rome Museums page.
Free entry
For all the museums of the Municipality of Rome, such as the Capitoline Museums and the Markets of Trajan, free admission on September 3. Admission to the national museums is also free and no reservations are required with the exception of the Borghese Gallery.
Exhibitions
Stadium of the Domitian The stadium under Piazza Navona
Via di Tor Sanguigna 3 Tickets
Galleria Colonna – one of the largest ancient private palaces in Rome. The most beautiful rooms of the palace and the art collection of the family with artists from the 15th and 16th centuries such as Pinturicchio, Cosmè Tura, Carracci, Guido Reni, Tintoretto, Salvator Rosa, Bronzino, Guercino, Veronese, Vanvitelli
Via della Pilotta 17 (near Piazza Venezia)

Bus 51, 60, 63, 80, 83, 85, 160, 170, H, n5, n8, n11, n90, n543, n716 (Piazza Venezia) Tickets
Capuchin Crypt – Museum and Crypt of the Capuchins
Via Vittorio Veneto 27

Bus 52, 53, 61, 63, 80, 83, 160, n90, nMA (Barberini) Tickets
Leonardo da Vinci Experience – near St. Peter's Square
Via della Conciliazione 19

The Colosseum tells of itself, permanent exhibition in the Colosseum – with the support of Heinz Beste, DAI Rom
Piazza del Colosseo Metro B Colosseo Tickets
Museo di Roma in Trastevere – Piazza di San Egidio
Peggy Kleiber. All Days of Life (Photographs 1959-1992)
May 19 – October 15, 2023
First monographic exhibition of non-professional photographer Peggy Kleiber.
From September 22 Illustrations for non-existent books. Artists with Manganelli
The exhibition presents a large part of the writings of the writer Giorgio Manganelli (1922-1990) and traces his connection with great artists of his time.
Museo di Roma in Trastevere – Piazza di San Egidio
Pericle Fazzini, the sculptor of the wind
A journey through the poetics of the artist of the Vatican Resurrection through a selection of about 100 works.
Museo Carlo Bilotti Aranciera di Villa Borghese, until July 2, free admission
Primarosa Cesarini Sforza. The matter and the perimeter
The contemporary Roman artist shows works from her 50 years of work. The exhibition includes drawings, paintings, installations, graphics, ceramics and books.
Villa Torlonia, Casino dei Principi, until July 2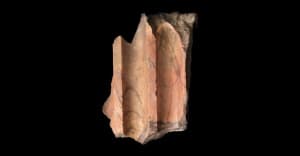 The Colors of Antiquity. Santarelli Marbles at the Capitoline Museums
In two rooms of Palazzo Clementino at the Capitoline Museums, there is on display a broad overview of the use of colored marbles, from their origins to the 20th century, through a fine selection of pieces from the Santarelli Foundation.
LEX. Law and Justice from Etruria to Rome – until Sep 10
The concept of justice in ancient Rome through more than 80 works, an indispensable heritage for the development of modern legal institutions.
Museo dell'Ara Pacis, Lungotevere in Augusta
The Rome of the Republic. The narrative of archaeology
At Palazzo Caffarelli, the exhibition of some 1,800 works illustrates, through a series of archaeological themes and contexts, the characteristics and changes in Roman society from the 5th to the middle of the first century BC.
until October 1st BRONZE AND GOLD. Rome, Pope Innocent III: immersive tale of a masterpiece
Thanks to a 3D modeling and virtual reality installation, the ancient basilica of St. Peter's materializes on the walls and on the floor as it must have looked at the time of Innocent III.
Vittoriano, Sala Zanardelli – entrance from Piazza Venezia – free admission
until October 15 Osvaldo Peruzzi – Futuristic geometric splendor
Paintings and drawings by the Roman artist in the futuristic panorama of the 1930s. The works are mostly from the Primo Conti Foundation and the State Archives in Milan and some of them are exhibited for the 1st time.
INFINITY. Michelangelo Pistoletto.
Contemporary art without limits
until October 15, 2023
Fifty works and four large site-specific installations. More than 60 years of art, almost 90 years of life.
An infinity of ways of making art, an infinity of ways of seeing, of changing perspective, of reading reality.
In the Chiostro del Bramante (Piazza Navona area) Via Arco della Pace 5

Palazzo delle Esposizioni
via Nazionale 194
until August 27, 2023 VITA DULCIS. FEAR AND DESIRE IN THE ROMAN EMPIRE
A juxtaposition of contemporary and ancient art and the portrayal of Roman history in 20th century cinema.
Hypothesis Metaverse – until July 25
Classical and digital art confronted in the metaverse
Palazzo Cipolla, Via del Corso 320
IMAGO AUGUSTI. TWO NEW PORTRAITS OF AUGUSTUS FROM ROME AND ISERNIA until Nov 26
Two marble portrait-heads of the emperor depicting young Augustus after his victory over Antony (31 B.C.) and more mature Augustus. The exhibition compares the young man with the mature man, the expectations and plans of the former with their results and the pragmatism of the latter.
Museo dei Mercati di Traiano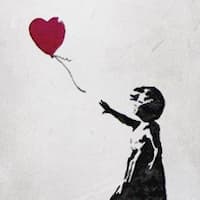 The World of Banksy – The immersive experience
Be captivated by the masterpieces of one of the most enigmatic artists of our time!
Tiburtina station – Shop gallery – until 28 January Tickets
Vis-à-vis. Tenerani Spina. Dialogue in pictures until Nov 12
The exhibition confronts works by sculptor Pietro Tenerani with the artistic eye of photographer Luigi Spina.
The exhibition features some twenty-five models for marble sculptures by Tenerani, representing leading figures of nineteenth-century Italian and international society: elegant ladies, nobles, artists, prelates, and politicians, interpreted and highlighted by Luigi Spina's photographs.
Museo di Roma, Piazza Navona
Philippe Halsman. Ingenious flash until Jan 7
Exhibition in honor of Philippe Halsman, one of the most original and enigmatic portrait photographers of the 20th century.
Born in Riga in 1906, Halsman began his career as a photographer in the 1920s and became famous in Paris in the 1930s, working for magazines such as "Vogue" and "Vu". In the 1940s, thanks to his friendship with Albert Einstein, he managed to obtain a visa to the United States. In New York, his reputation as a great portrait photographer was further consolidated.
Museo di Roma in Trastevere
Barbara Doser | Hofstetter Kurt tense_intense from Sep 29
The Austrian art collective Parallel Media – Barbara Doser | Hofstetter Kurt provides insights into the intertwining and simultaneity of opposites at the Carlo Bilotti Museum in Rome.
Museum Carlo Bilotti in Villa Borghese, free admission, closed on Mondays
Events
Papal audiences in September
Audiences of the Holy Father are exptected every Wednesday with the exception of Sep 27.
The Pope's Angelus prayer takes place every Sunday at noon in St. Peter's Square.
Riding
Longines Global Champions Tour
15-17 September 2023 Circo Massimo
Running
Sep 16 Corriroma 10 km night run 9 p.m. Piazza del Popolo Info
Sep 30 and Oct 1 Cardio Race start at the Gasometer (Ostiense area) Info
10 miles / 10 km / 5 km
Golf
25.09.-01.10. Ryder Cup Marco Simone Golf & Country Club, Guidonia / Rome Link
Summer on the terrace of the Gianicolo
Food, drinks, live music and disco on the terrace of the Gianicolo. Until October daily from 19:00
Summer on the Tiber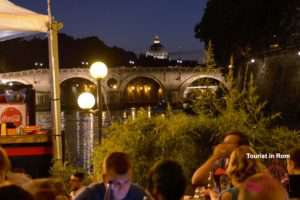 A fair with shooting galleries and high striker. There is also food and drink. Until 5 September 19 – 24
Exhibitions: Ancient Rome · Ecology and Environment
Ponte Sisto – Tiber island
This is Wonderland
A LIVING FAIRY TALE
Don't miss the beautiful "Alice in Wonderland" light exhibition.
There are great bars and tasty snacks in the small furnished squares, in between spectacular performances everywhere.
until Sep 17, 19:00 – 1:00 Garden of the waterfalls in the EUR quartier

Metro B Palasport Tickets
Isola del Cinema
Film screenings on the Tiber Island
June 21 – September 3
Summer festival at the Railway Museum
https://www.facebook.com/estatealpolo
Concerts
Rome has a lively music scene. Many pubs and music venues offer live music, especially on weekends. Classical music can be found in many churches and palaces.
In the hot season, many concerts are performed outdoors, such as in the Baths of Caracalla or the Circus Maximus. The festival Rock in Roma takes place at the racecourse and the Roman theater in Ostia Antica.
Rome's Music Park​
A jewel is the Parco della Musica, built by the internationally known architect Renzo Piano, in northern Rome on Via Flaminia. See all events here. Events and tickets
Summer Festival of Music in the Auditorium Tickets
Tram 2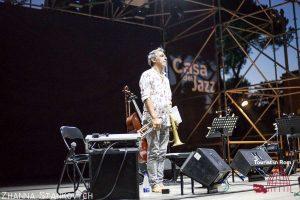 There are several auditoriums and an open-air stage in the Parco della Musica. There are performances in all styles.
Some events are also organized together with the Casa del Jazz. Events and Tickets Casa del Jazz
Bus 160, 671, 714, 792

Roman Nights – Concerti del Tempietto
20:30
18:30 – 19:30 Rehearsal
19:45 Guided tour of the Teatro di Marcello, 20:30 Concert
Chiostro di Campitelli

Claudio Baglioni – aTUTTOCUORE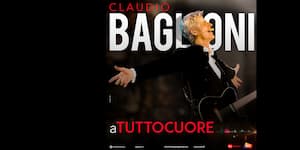 21.-30.9.
Opera di Roma
Roman opera offers an extensive repertoire.
Piazza Beniamino Gigli

Tickets
Circo Massimo
As in the previous year, some events will be held at Circo Massimo. Events and tickets Circo Massimo
Metro B, Bus 81, 85, 87, 118, 160, 628, 715

The Roman Theater of Ostia Antica
Another spectacular venue is the Roman theater in the excavations of Ostia Antica. The theater was built in the time of Augustus with 3,000 seats and was expanded to 4,000 seats in the 2nd century.
Events and tickets Ostia Antica
Metro Piramide – Ostia Lido stazione Ostia Antica

Olympic Stadium
Big concerts take place in the Olympic Stadium. Events and tickets Olympic Stadium
Bus 32, 69, 168, 200, 226, 301, 446, 628, 911 Tram 2

Palazzo dello Sport​
The Palazzo dello Sport is a multifunctional hall in which concerts take place regularly. It is located in the EUR district and can be easily reached with the Palasport Metro B station.
Metro B EUR Palasport

Atlantico
Atlantico is a concert hall in the EUR neighborhood. You take Metro B to EUR Fermi and then bus 705 or 706 to Colombo / Atlantico.
Viale dell'Oceano Atlantico, 271D
Metro B EUR Fermi -> 705, 706

Tickets

Largo Venue
Largo Venue is a cultural center on Via Prenestina.
Largo Venue, Via Biordo Michelotti 2
Tram 5, 14, 19 Bus 81, 412, n5, n543, nMC Prenestina/Gattamelata

Tickets

Teatro Brancaccio
The Teatro Brancaccio on Via Merulana also hosts musical events.
Via Merulana 244

Bus 16, 75, 714
Tickets

Amusement parks
In Rome and the surrounding area there are a few parks that offer a welcome change.
Luneur

The Luneur Park offers many rides. It is located in the south of the city in the EUR district on Via Cristoforo Colombo. The opening times in winter are irregular, mostly Saturday and Sunday 10 a.m. to 6 p.m., in summer daily until midnight. On the Luneur website you can see the calendar with the opening days. Bus connections are lines 30, 170, 714 and 791, Colombo / Agricoltura stop. From there it is 750m to the entrance on Via delle Tre Fontane 100.
Hydromania
Hydromania is an amusement pool in western Rome.
Hydromania is located at exit 33 of the Grande Raccordo Anulare. Unfortunately it is not easy to reach by public transport. The journey by bus 088 from the terminus of Tram 8 near Casaletto is a bit lengthy.
Cinecittà World
Cinecittà World is a theme park about cinema and television. It is located next to the Castel Romano outlet center on Via Pontina between Rome and Pomezia. A shuttle bus runs from the Termini main station. Tickets
Roma World
Roma World is a theme park on ancient Rome. It is right next to Cinecittà World. The program is supported by the Gruppo Storico Romano. Roma World is open in summer. Tickets
About Roman cuisine in autumn, shopping and excursions read Autumn in Rome.