The Vatican has been the destination of pilgrims who want to visit the tomb of the Apostle Peter for almost two millennia.
In the 17th century, with the construction of the new St. Peter's Basilica, the Vatican became the religious center of the Catholic Church.
Today, the Vatican is one of the most important attractions in Rome with its spectacular St. Peter's Basilica and the countless treasures of the Vatican Museums.
Here you will find all the information about opening times and our tips and tricks for visiting the Vatican Museums and St. Peter's Basilica.
Hello, I'm Janna from Tourist in Rome. With our infor­mation and insider tips you will save a lot of time and your trip to Rome will be a great experience.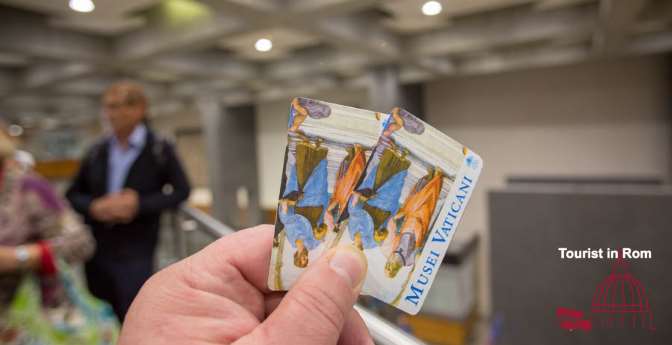 Vatican Museums – we answer frequently asked questions and give practical tips… ►►►
There are four Papal basilicas in Rome: St. Peter, St. Paul outside the walls, St. John and Santa Maria Maggiore. St. Lawrence outside the walls does not belong to the Papal basilicas anymore since the middle of the 19th century. St. Lawrence is part of the Seven Churches Pilgrimage Route, together with the Church of the Holy Cross in Jerusalem and St. Sebastian at the Catacombs on the Appia Antica.
A Holy Door is open in the Papal basilicas during the Holy Years. Walking through the Holy Door grants the repentant pilgrim the discharge of all his sins. The next Holy Year is in 2025.
There are over 900 churches in Rome. New churches are still being built today.
Apart from the catacombs, the oldest surviving churches date back to the beginning of the 3rd century under Emperor Constantine.
In addition to Catholic churches, numerous other Christian communities and other religions are represented in Rome.
In Rome, the dead were only allowed to be buried outside the city walls. Since the ground was scarce, the necropolis went deep and the catacombs evolved. There are numerous catacombs along the Consular roads, but only a few are open to the public.
All of the catacombs in Rome are under the administration of the Vatican.
Read our information about the catacombs on the Appia Antica.