Rome December: Rome in December is a shopping paradise. Whether luxury brands or reasonably priced goods, you will find the latest fashion for every purse. The temperatures are mild and there is no frost.
The birth of the Lord is the focus of the religious holidays and many pilgrims come.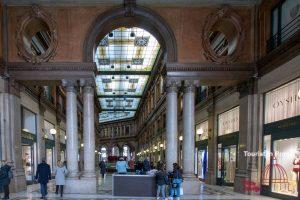 Also in December you have to reserve the entrance time at the Colosseum, at the Vatican Museums and at the Borghese Gallery, otherwise there are long waiting times.
The heavy Roman cuisine is perfect for winter time. You can get to know many delicious specialties. Walks through the festively lit city are very atmospheric.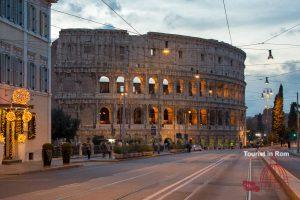 The Colosseum is the most visited museum in Italy. It can only be visited by reservation.
Colosseum, Roman Forum and Palatine are closed on December 25th 8:30 – 15:30 Closing 16:30. Details about the Colosseum Tickets>
On the 1st and 18th of December, admission to the Colosseum is free and no reservation is possible. Due to the high demand, there are long waiting times for the issue of free tickets as well as for the security check. On December 25, the Colosseum's Archeopark is closed.
On Sunday, December 1st, admission to all National Museums is free. Any other day with free admission will be decided by each museum itself. All information and opening times can be found in the list of museums.
Tickets for the National Museums
Vatican Museums Rome December
The Vatican Museums are closed in December for Christmas (25. + 26.12.) And every Sunday except the last Sunday of the month. Opening hours 9 – 16 Closing 18.
Free entry to the Vatican Museums is on Sunday, December 29, 2019 . However, there are long lines and it gets extremely crowded. 9 – 12:30 closing 14:00
The Apostolic Palace in Castel Gandolfo is open every weekday during December 8:30 – 13 closing 14, Saturday 8:30 – 16:30 closing 17:30. For Christmas (25. + 26.12.) and on Sundays is closed.
Tickets Vatican Museums and Sistine Chapel
When is St. Peter's closed in December
7 – 18:30
St. Peter's Basilica is closed during the pope's celebrations, for which you need invitations.
These are in December:
Masses: 12.12. 18:00, 24.12. 21:30, 31.12. 17:00.
General audiences: 4.12., 11.12., 18.12.
Urbi et Orbi 25.12. 12:00 (free entrance).
Details can be found at the monthly events.
23.11.-1.12. ROMA ANTIQUARIA Antique Fair
Mon-Fri 15-20 Sat-Sun 10-20 Fiera di Roma – Rome Fair Train FL1 direction Fiumicino airport
You need invitation cards for all the Pope's Masses in St. Peter's Basilica and for the General Audiences.
1.12. 12:00 Angelus prayer of the Pope
4.12. Papal general audience
5.12. 16:30 Inauguration of the crib on St. Peter's Square
8.12. 12:00 Angelus prayer of the Pope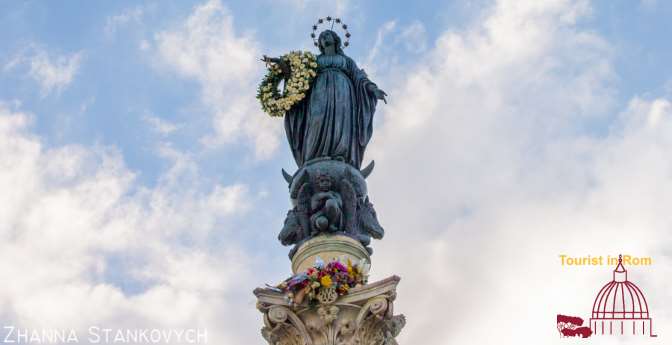 You are in Rome on December 8 and see processions and praying people in the… ►►►
10.-12.12. Newspace Economy Forum on space technology
Fiera di Roma – Rome Fair Train FL1 direction Fiumicino airport
15.12. 12:00 Angelus prayer of the Pope
12.-15.12. Arti e mestieri Arts and Crafts – Fair for craftsmen from all regions of Italy
10-20 Fiera di Roma – Rome Fair Train FL1 direction Fiumicino airport
13.-15.12. Roma Archery Trophy
Fiera di Roma – Rome Fair Train FL1 direction Fiumicino airport
18.12. Papal general audience
22.12. 12:00 Angelus prayer of the Pope
24.12. 21:30 St. Peter's Basilica, Christmas Mass
25.12. 12:00 St. Peter's Square, Pope Benediction Urbi et Orbi
26.12. 12:00 Angelus prayer of the Pope
29.12. 12:00 Angelus prayer of the Pope
31.12. 14:00 Baths of Caracalla, New Year's Eve Run We Run Rome 10km and 5km
31.12. 17:00 St. Peter's Basilica, Vesper and Te Deum
A jewel is the Parco della Musica, built by the internationally renowned architect Renzo Piano, in the north of Rome on Via Flaminia. Tram 2

The Parco della Musica has several auditoriums and an open air theater. Here you find performances in all styles.
Some events are organized together with the House of Jazz Bus 160, 671, 714, 792

Chicago Mass Choir 22.12. 17:30 – 21:00, 23.12. 21:00
Harlem Gospel Choir 25.12. 17:30 – 21:30
South Carolina Mass Choir 26.12. 21:00
Dennis Reed & Gap 27.12. 21:00, 28.12. 21:00 29.12. 18:00
Danell Daymon & Greater Works 30.12. 21:00, 31.12. 22:00
Practical tips for Rome December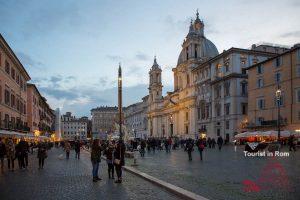 The highest temperatures in December are in Rome at 15° C, the minimum temperatures at 4° C. In the morning the air is cold and there may be fog. As long as the sun is shining, it is pleasant. It's cold in the evening and at night.
It can rain occasionally in December and there can be lightning storms. The rain does not last long, but it is very intense. Everything gets submerged within a few minutes and you have to find a shelter. After 15 or 30 minutes, everything is usually over again.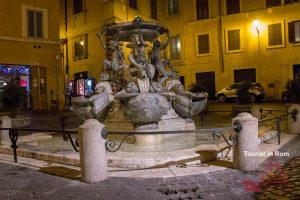 At the turn of the year there are often strong cold winds and in some years it can be quite uncomfortable with a long drizzle.
Since you spend a lot of time outdoors in Rome, you need warm clothing and rainwear. Also important in Rome are comfortable shoes, as you will be walking a lot and the walkways are often bumpy.
Of course, it takes some overcoming to get up in the dark. Nevertheless, I would like to recommend that you start a day early in the morning. There is very little traffic in Rome until six o'clock in the morning and you can take beautiful photos of monuments and squares undisturbed. With a little luck, you'll find a misty morning that offers beautiful and unique photo opportunities. The sunrise is in Rome in November between 7:18 and 7:38.
The early morning is also the best time to jog.
Mid season in Rome, what you should consider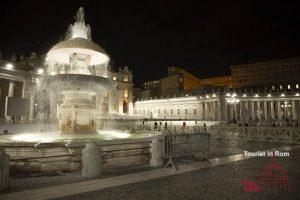 In the beginning of December is very nice in Rome, because the attractions are not so crowded. Nevertheless, you must always reserve for some attractions, such as the Coliseum, the Vatican Museums and the Borghese Gallery. From mid-December onwards, in Rome is in high season for Christmas and there may be long queues. The
entry to St. Peter's Basilica
is free of cost.
In any case, I would advise you to take a guided tour, because otherwise you will not be able to capture many of the details of the basilica with its more than 1,500-year history. If you book the tour in advance on the Internet, you can pass the queue at the security checkpoint with priority granted by the visitor service of St. Peter's Basilica.
The Trevi Fountain often attracts so many visitors that it has to be closed for security reasons. Book a hotel in the center and visit the fountains and squares before breakfast when no other visitors are there. This is a unique experience!
Very usful are the Hop on hop off buses, especially between the Basilica of Santa Maria Maggiore, the Colosseum and Castel Sant'Angelo. The buses run at regular intervals and are more reliable than public transport.
If you are walking in the center, choose one of the small romantic back streets with less traffic. I have prepared some tips with half-day programs in the category Three days in Rome.
The Romans have an extensive lunch only on Sundays. During the week they take only a sandwich at a bar or a first course in a small restaurant.
In Rome there is an interesting street food scene and of course the best pizza al taglio. Even in December, it is worthwhile to eat a good ice cream. The best ice cream parlors offer flavor variations for every season. For dinner, the Romans spend more time. It can take several hours between appetizer and dessert. There is a lot of fish and grilled. The heavy Roman Cuisine is very suitable for December. Book a street food tour to get a good introduction.
Also in December it is a good idea to take the train from the pyramid to Ostia and have a nice dinner by the sea.
Italian fashion is known worldwide and everyone will envy you for your purchases. In December, the shops are particularly attractive. They are beautifully decorated for Christmas and the shopping at the mild temperatures in Rome is very pleasant. The luxury brands can be found around Via dei Condotti, which leads from the Spanish Steps to Via del Corso. Along Via del Corso you will find shops in all price ranges.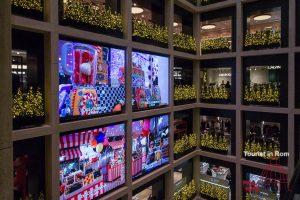 A special consumption temple is the department store
La Rinascente
in via del Tritone. In the basement you can visit the ancient aqueduct which supplies water to the Trevi Fountain and the fountains in Piazza Navona. On the roof terrace you have a wonderful view over the city. Also in the side streets around Piazza Navona and around Campo de 'Fiori there are many nice little shops and boutiques. Other shopping streets are Via Cola di Rienzo and Via Appia. The Via Marconi and the Via Tuscolana as well as the newly built shopping centers are too far away from the center for most tourists. Read about
shopping in Rome
.
Rome Christmas 2019. Here you will learn everything about Christmas markets in… ►►►
It's a good idea to take a day to explore Rome's surroundings.
Very popular is the drive to the sea to Ostia with the local train from the pyramid (Metro B) to Ostia Lido. On the way you can see the interesting archaeological excavations in Ostia Antica.
Here you will find a complete trading city with theater. The theater stages some concerts still today.
When the weather is nice, you can take a walk on the beach and enjoy the fresh salty sea air. Read also my Day trip to Ostia
Very interesting is a visit to the
Villa D'Este
in Tivoli. The numerous fountains and water features fed by the river Aniene provide a cool breeze even on hot days. Not far from Villa D'Este is Villa Adriana, the largest villa ever built by an emperor. It is always hot there in summer, but in November the visit is very pleasant. Nice is also a trip to Castel Gandolfo. There you can visit the papal summer residence and have a good lunch with local wine. A little further away is Assisi, where St. Francis founded his order.