Rome Halloween. The festival Halloween is on its way back to Rome via America. What's up for Halloween in Rome, you'll learn here.
Rome Halloween · Decorations and costumes
Where do you find costumes for Halloween in Rome? Where can you get professional make-up? Here are some information and tips.
Simple masks and costumes can be found in souvenir shops in the center and in supermarkets and shopping malls.

Some sophisticated costumes are available at
Berte on Viale dei Colli Portuensi, 453/455, Directions: Bus 31, 33 Stop Giandiglio
Roma in Maschera in via Eugenio Barsanti 5 near Piazzale Radio below the Trastevere railway station, Directions: tram 3, 8 stop Trastevere, Trastevere regional train station
Estro Costumi in Trastevere, via Emilio Morosini, 10 Directions: tram 3, 8 stop Trastevere/Min. P. istruzione
Bliz in Via dell'Arcadia 57, in the south of Rome southeast of Via Cristoforo Colombo and, in the same zone
Pelatelli in Via Aristide Leonori 26-28. Directions for Bliz and Pelatelli: Bus 30/130F, 714 Stop Colombo/Accademia Agiati
You can have a professional makeup in the Studio 13 at Piazza Cavour 13. Studio 13 is a makeup center and also organizes courses. Directions: Bus 30/130F, 70, 81, 87, 280, 301, 492, 913, N6, N7
First source for budding and professional magicians is Eclectica in Via in Aquiro, between the Parliament and the Pantheon. Harry Potter has already shopped here.
Rome Halloween · Children's party
Many children dress up on Halloween and move around the streets. In the large shopping malls you will find costumes and children's parties on Halloween.
Rome Halloween · Events
In Rome there are numerous events for Halloween.
Cinecittà World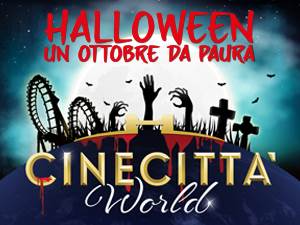 The theme park Cinecittà World south of Rome makes Halloween its theme with five special attractions throughout October.
Cinecittà World is open every Saturday and Sunday in October and 1st November from 11am to 6pm. On 31.10. the party goes on until midnight.
How to get there: For the ride to Cinecittà World there is a Shuttle Bus from Termini to the outlet center next to it.
Luneur

In the district EUR is the amusement park Luneur. Luneur celebrates Halloween in October on Saturdays and Sundays 10am-7pm. On October, 31 and November, 1, the opening time is 10am-8pm.
Directions: Bus 30 / 130F, 170, 714, 791, N2, N3 stop Colombo / Agricoltura
Pubs and restaurants
Especially Irish pubs celebrate Halloween in Rome. Numerous pubs can be found in the city center between the Coliseum and Piazza del Popolo and in the Prati district northeast of the Vatican.
An institution is Halloween at the Hard Rock Cafe on Via Vittorio Veneto.
The Hard Rock Cafe has a thematic breakfast on Sunday, October 27, 9:30-12 and on October 31 a Halloween party from noon to midnight. Directions: Metro A Barberini, Bus 52, 53, 61, 63, 83, 160, N1, N4 Veneto/Emilia stop
The real thing is in the Drunken Ship on the Campo de 'Fiori. On 31.10. there is a zombie party.
It is a bit more civilized in the Finnegan's Irish Pub in the Monti quarter on Via Leonina, below Via Cavour at the beginning of Salita dei Borgia, which leads to the Basilica of San Pietro in Vincoli. How to get there: Metro B Station Cavour.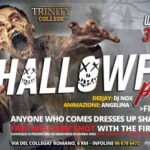 Other pubs in the center are Abbey Theater in Via del Governo Vecchio 53 behind Piazza Navona, Scholars Lounge behind Palazzo Venezia (at the bus stop Plebiscito lines 30, 46, 62, 64, 70, 81, 87, 492, 628, 916, N5, N6, N7, N15, N20) and Trinity College Pub between the Sant'Ignazio church and the via del Corso.
At Halloween, the Mercato Testaccio is open until midnight.
Discotheques
There are also many Halloween events in Rome in discos. Tickets should definitely be ordered in advance. Some discos with the theme of Halloween are: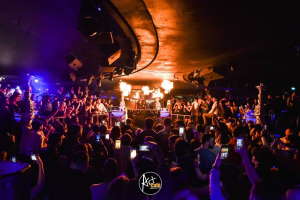 Art Cafè Roma Exclusive Halloween Party
23- Via del Galoppatoio, 33

61, 89, 160, 490, 495, 590, nMA S. Paolo Del Brasile 3331818498 – 3476304510 – 3662655966 – 0698875854
---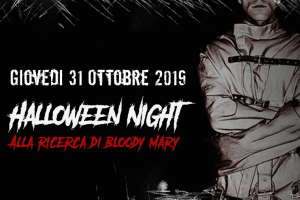 Escopazzo Roma cocktail bar & music area – Halloween – DJ Set Commerciale Hiphop Reggaeton
22-3 Via d'Aracoeli, 41/43

Piazza Venezia web
---
Exe Roma Restaurant & Disco
Viale della Civiltà Romana, 1

web
Rome Halloween · History
Already in ancient Rome the ancestor was thought with the feast Parentalia. The Celts celebrated Samhain, which became the festival of Halloween by Irish emigrants in America. Pope Gregory III established the 1st of November in the 8th century for the feast of All Saints. Traditionally, in Italy on November 1, All Saints Day is celebrated and the graves are visited.
In the eternal city of Rome there is a strong international community. For centuries, people from all over the world have come to Rome to live, work and enjoy the climate, the atmosphere of the city and the good food. They have brought their tradition of celebrating Halloween on October 31st. Today Halloween in Rome is also celebrated by many Italian families.