Pickpockets in Rome you will find mainly in full buses and in the metro.
Rome is generally not more insecure than other major cities. The information given here applies to any city, whether Berlin, Paris, London or New York.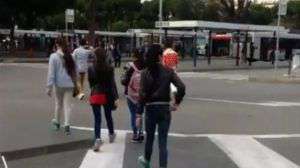 You should prepare yourself against dangers that can lead to unexpected damage. Overcrowded buses and crowds in the metro are a risk. There are in particular gangs of minors. They can hardly be prosecuted by the authorities, since the children are usually under the age of criminal responsibility.
You can not really see whether the distinguished elderly gentleman next to you is a pickpockt, or the group of 8-14 year-old children which may be accompanied by a musician. You may encounter children holding an illegible board, and while you are trying to decipher it, ID card and wallet are gone. Take care and check right away that nothing has been stolen!
You should be cautious in dealing with people who offer help with ticket machines and be careful with fortune tellers who will make your valuable ring disappear in a variety of underskirts.
Even from friendly students who ask for a signature against AIDS or against the injustice in the world, you should keep distance. They will ask you a little donation and if you open your wallet – zag – your money is gone!
In the meantime, there are also reports of thieves who disguise themselves as backpackers and ask you about the way handling laborious the city map.
Thieves work mostly in the group. Be careful when someone steps on your feet. While you are distracted, another makes your money and phone disappear.
Some general safety rules are:
Do not allow strangers to approach you
Many street vendors ask you how you are, where you come from or stretch out the hand to welcome you. Ignore them and just keep going. Do not give your hand to anyone! Do not stop and do not stand still! Do not let yourself be begged and do not begin to crumble after your wallet, it's probably no more longer with you. Do never handle your wallet in front of strangers.
Do not expose yourselves to glory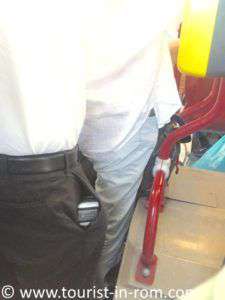 Do not drape yourself like a Christmas tree with jewelery, photo cameras and handbags. Also chest bags disappear easily unexpected through the straight closing door of the metro train. Everything should be so strong that it can not be easily torn off. Your bags and handbags should be lockable and closed.
Do not play around with the mobile phone or other electronic devices
If you want to keep them longer, keep them inaccessible. If you use it, hold it firmly in your hand.
Do not reveal where your money, documents and phone is kept
You should always be able to have access and to prevent access of others. When you keep the wallet in your pocket, put your hands on, when you are in a crowd on the bus or in the metro.
Do not stand in the metro close to the door
A classic is that your property disappears along with the thief through the closing door of the train. Perhaps the thief smiles you also friendly from the outside, or pulls faces after he has torn you off the chest bag or the handbag.