If you are looking for a good brunch in Rome on Sunday, here is the solution! Read my report on brunch in Rome at Pompi in Via Albalonga.
The Romans are known for eating very little for breakfast. Mostly they only drink a coffee at the bar and eat an oven-warm pastry.
Accordingly, it is difficult in Rome to find a good brunch. There are some restaurants that advertise brunch, but actually it's a lunch buffet. Bacon and egg dishes, as they belong to the brunch, are missing mostly.
A real find for me is Pompi in Via Albalonga. Pompi is an institution in Rome for its excellent Tiramisù. But hardly anyone knows that you can get a brunch at Pompi on Sunday. A real insider tip, which I had to try.
How brunch works at Pompi
In Rome you will find brunch as a lunch buffet with antipasti, appetizers, side dishes, fish and meat dishes and desserts at a fixed price. Other restaurants offer breakfasts with American specialties à la carte.
At Pompi there is a buffet for Sunday brunch with service. You can take bread and drinks yourself. From the buffet you can choose from and get a plate full of stir-fry or fried egg, bacon, sausage, chicken wings, hash browns, puree and rice, vegetables and salads as well as fruits and flakes. You can choose three sweet pieces such as muffins, brownies, donuts, apple pie and cheesecake. The whole costs 12 Euro.
But you do not just get the stuff from the buffet. You can also order à la carte. I organized a few helpers and we tried eggs benedict, bagels and pancakes. The eggs benedict with sauce hollandaise are just great. With salmon and avocado or with fried ham, or with spinach or bacon, they are really delicious.
We had to wait a bit longer for the bagels, but they were very well made, and the pancakes with maple syrup, really tasty!
Of course you can also order drinks from the bar, coffee and tea specialties, wines and other drinks, as well as the famous Tiramisù.

When and where is brunch at Pompi
Pompi has several branches in Rome. Brunch is available at the original cake shop in Via Albalonga 7b, near Re di Roma metro station on line A. Brunch is served every Sunday from 10:30 to 14:30. If you would like to arrive after 12 o'clock you should make a reservation by calling +39 06 700 0418.
The Tiramisù of Pompi
Pompi has been Rome's premier destination for tiramisù for decades. The crowd in the original building in Via Albalonga became so big that the traffic routing of the streets had to be changed.
In the meantime, there are numerous branches of Pompi in Rome and you do not necessarily have to come to Via Albalonga to enjoy an excellent tiramisù from Pompi.
In the center you will find branches of Pompi
between via del Corso and Trevi Fountain on the back of Galleria Sordi in Via Santa Maria in Via 17
between via del Corso and Spanish Steps in Via della Croce 82
between the Vatican and the metro station Ottaviani in Via Cola di Rienzo 313
Outside the center there are branches
at Ponte Milvio in Via Cassia 8 c and
south of Trastevere in via Marconi 149.
Pompi ships his tiramisù all over the world and also operates a branch in London Soho.
© Photos Zhanna Stankovych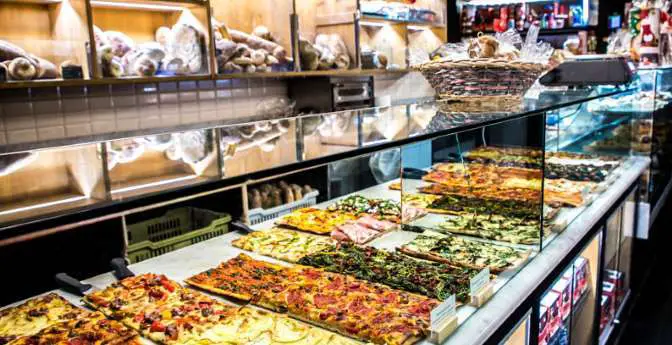 You want to eat a good take away pizza in Rome? There are many possibilities.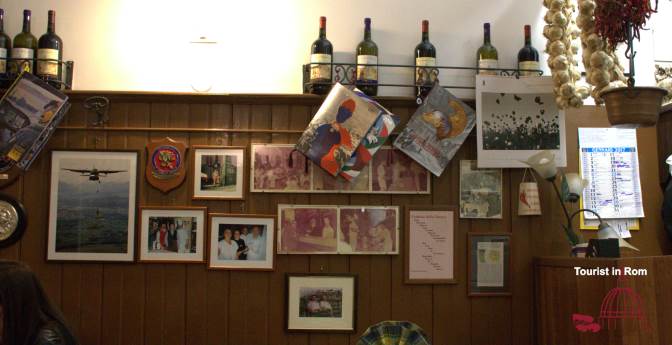 Roman cuisine is a traditional and sometimes heavy cuisine. The traditional Jewish cuisine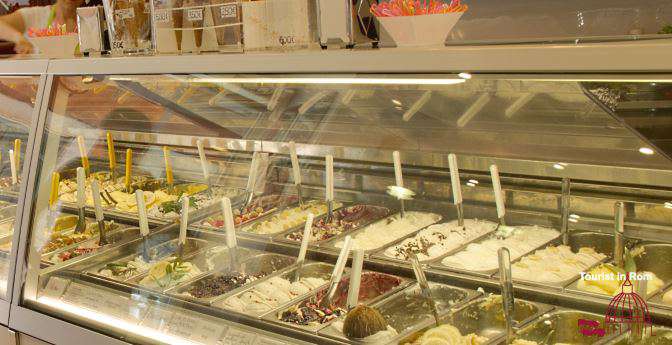 Ice cream you can find in Rome almost at every street corner. Here are a… ►►►