Here you can find out where you can buy cigarettes, why you can not buy cigarettes at the cigarette vending machine, how much the cigarettes cost in Italy and where you are allowed to smoke. Price list 15 November 2022
Where to buy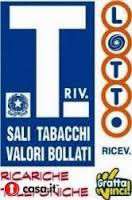 In Italy, you will not find cigarettes in supermarkets or petrol stations.
The sale of cigarettes is a State monopoly in Italy and is only carried out in shops which have a special license. Cigarettes and tobacco products are therefore only available in shops marked with a "T". These shops usually also sell lottery tickets and you can pay penalties, taxes and fees.
On the highways you will find cigarettes in the service areas at the rest stop.
Otherwise you will find cigarettes in a few bars, which are also open late at night, or in the tobacconists – Tabaccheria. These shops also sell mostly paper goods and gift items.
In the evening or at night it is usually very difficult to buy cigarettes. You should therefore buy the cigarettes for your needs in time if the opportunity arises.
The sale of cigarettes to minors is prohibited.
Heets
The leading brand of tobacco heaters in Italy is Iqos. There are sticks in a variety of flavors. Iqos tobacco heaters are available in selected tobacco shops. A list of stores in Italy can be found on the Iqos website.
The sale of the devices and the sticks to minors is prohibited.
Vaporizers
Vaporizers are sold everywhere in Italy. You can find them at gas stations, electronics stores, and cannabis shops, for example. You can search Google Maps for "vape" or for "sigarette elettroniche".
The sale of the devices and the liquids to minors is prohibited.
Cigarette vending machines
Cigarette vending machines in Italy have a system of age control. You need an Italian health insurance card – called "tessera sanitaria" – to buy cigarettes at the machine. Without this card, you will not get any cigarettes on these devices. You may be able to ask somebody to buy the cigarettes for you at the vending machine: "Sono turista e non ho la tessera sanitaria, mi può comprare un pacco di …, per favore" – Translated: I am a tourist and have no italian health card, can you buy me a pack of … please.
The Italian health insurance card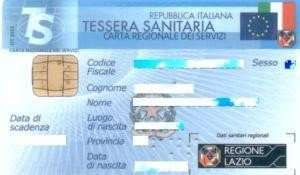 The Italian health insurance card – la tessera sanitaria – corresponds to the European model E111. It is a multifunction card, which is given to every person resident in Italy. This card contains the data of the owner as well as his Italian tax number.
Smoking bans in Italy
Smoking is forbidden in Italy generally in the public space. These include bars and restaurants except in special smoking rooms. In bars and restaurants you go outside to smoke. Smoking is also prohibited in offices, airports, railway stations, with the exception of special smoking areas, as well as in the trains. Smoking is allowed outdoors, the throwing away of cigarette butts is prohibited. Some municipalities pronounce special smoking bans in parks and on beaches. Smoking is also prohibited in fire hazard, for example, in the forest, and of course at gas stations.
Smoking in the car is prohibited, if minors or pregnant women are on board.
Cigarette prices compared
The prices of cigarettes are in the European average and are comparable to the prices in Austria. The prices of most brands and varieties are between 4.50 and 6.00 euros for the 20-pack. A pack of Marlboro Gold with 20 cigarettes costs actually 6 euros. In Germany, the package Marlboro costs 7 euros. A Marlboro cigarette in Italy costs around 8.5% less than in Germany and 25% less than in Switzerland.
In the table below, you will find the cigarette prices of all varieties offered in Italy for the pack of 20 cigarettes. For some varieties, packs of 10 cigarettes are also offered.
If you are traveling in the north-west of Italy, a trip to one of the duty free areas can be worthwhile. In the Italian toll-free area Livigno and in the Swiss Samnaun, all the tobacco and spirits are cheap. Imports of the duty free quantities into the EU are subject to the usual customs rules.
All cigarette prices (as of November 15, 2022)
The following prices apply to the pack with 20 cigarettes:
| | |
| --- | --- |
| 821 BIANCA | 4,80 |
| 821 BLU | 4,80 |
| 821 CAMOUFLAGE | 4,80 |
| 821 ROSSA | 4,80 |
| ALLUVE' ORIGINAL | 4,80 |
| ALLUVE' WHITE | 4,50 |
| AMERICAN SPIRIT ORIGINAL BLUE | 6,20 |
| AMERICAN SPIRIT ORIGINAL ORANGE | 6,20 |
| AMERICAN SPIRIT ORIGINAL YELLOW | 6,20 |
| Apache | 4,50 |
| Apache blue | 4,50 |
| AUSTIN BLUE | 4,60 |
| AUSTIN RED | 4,60 |
| | |
| --- | --- |
| BASE BLU | 4,50 |
| BASE NERA | 4,60 |
| BASE ROSSA | 4,60 |
| BENSON & HEDGES GOLD | 6,00 |
| BENSON&HEDGES BLUE | 4,90 |
| BENSON&HEDGES BLUE 100S | 4,90 |
| BENSON&HEDGES BLUE SUPER S | 4,90 |
| BENSON&HEDGES RED | 4,90 |
| BENSON&HEDGES RED 100S | 4,90 |
| BENSON&HEDGES WHITE | 4,90 |
| BENSON&HEDGES WHITE 100S | 4,90 |
| BENSON&HEDGES YELLOW | 4,90 |
| BENSON&HEDGES YELLOW 100S | 4,90 |
| BENSON&HEDGES YELLOW SUPER S | 4,90 |
| BENTLEY AZURE | 5,00 |
| BENTLEY CLASSIC | 5,00 |
| BLACK DEVIL BLACK | 5,20 |
| BLACK DEVIL PINK | 5,20 |
| BLACK DEVIL YELLOW | 4,40 |
| BURTON ORIGINAL | 4,60 |
| CAMEL ACTIVATE | 5,40 |
| CAMEL ACTIVATE BLUE | 5,30 |
| CAMEL BLUE | 5,50 |
| CAMEL BLUE 100'S | 5,50 |
| CAMEL COMPACT FILTERS | 5,20 |
| CAMEL CONNECT BLUE | 5,20 |
| CAMEL ESSENTIAL BLUE | 5,20 |
| CAMEL ORANGE | 5,50 |
| CAMEL SILVER | 5,50 |
| CAMEL WHITE | 5,50 |
| CAMEL YELLOW | 5,50 |
| CAMEL YELLOW 100S | 5,50 |
| CHE | 4,80 |
| CHE BLANCO | 4,80 |
| CHE BLU | 4,80 |
| CHESTERFIELD BLUE 100'S | 5,00 |
| CHESTERFIELD BLUE KS | 5,00 |
| CHESTERFIELD KS | 4,90 |
| CHESTERFIELD ORIGINAL 100'S | 5,00 |
| CHESTERFIELD ORIGINAL KS | 5,00 |
| CHESTERFIELD REMIX | 5,00 |
| CHESTERFIELD SILVER KS | 5,00 |
| CHESTERFIELD TUNED BLUE | 4,80 |
| CHIARAVALLE BURLEY & VIRGINIA | 5,00 |
| CHIARAVALLE VIRGINIA | 5,00 |
| CHIARAVALLE VIRGINIA BRIGHT | 5,00 |
| CORSET CHIC LILAC | 4,40 |
| CORSET CHIC PINK | 4,40 |
| CORSET LILAC À PORTER | 4,80 |
| CORSET MARINE | 5,00 |
| CORSET MAUVE | 5,00 |
| CORSET MAUVE À PORTER | 4,80 |
| CORSET PINK | 5,00 |
| CORSET WHITE | 5,00 |
| COUTURE GOLD | 4,70 |
| COUTURE SILVER | 4,70 |
| | |
| --- | --- |
| DAVIDOFF BLUE | 5,80 |
| DAVIDOFF BLUSH SSL-LINE | 5,80 |
| DAVIDOFF CLASSIC | 5,90 |
| DAVIDOFF GOLD | 5,90 |
| DAVIDOFF GOLD SL LINE | 5,90 |
| DAVIDOFF MAGENTA SSL-LINE | 5,80 |
| DIANA AZZURRA 100'S | 5,00 |
| DIANA AZZURRA KS | 5,00 |
| DIANA BIANCA | 5,00 |
| DIANA BLU 100's | 4,80 |
| DIANA BLU KS | 5,00 |
| DIANA ROSSA 100's | 4,80 |
| DIANA ROSSA KS | 5,00 |
| DIANA SSL BLU | 5,00 |
| DUNHILL BLUE | 6,00 |
| DUNHILL GOLD | 6,00 |
| DUNHILL INTERNATIONAL | 6,50 |
| DUNHILL RED | 6,00 |
| | |
| --- | --- |
| ELIXYR + | 4,80 |
| ELIXYR + 100s | 4,80 |
| ELIXYR BLUE | 4,80 |
| ELIXYR BLUE 100'S | 4,80 |
| ELIXYR+ X-TYPE | 4,80 |
| ELIXYR RED | 4,80 |
| ELIXYR RED 100'S | 4,80 |
| ELIXYR SILVER | 4,20 |
| E-MAIL RED 4 | 4,00 |
| E-MAIL RED 8 | 4,00 |
| ESPORTAZIONE | 5,50 |
| ESSE BLUE | 5,20 |
| ESSE GOLDEN LEAF | 5,20 |
| ESSE GOLDEN LEAF WHITE | 5,20 |
| | |
| --- | --- |
| FUTURA BIANCA | 4,30 |
| FUTURA BLACK S-SIZE | 4,10 |
| FUTURA BLU | 4,00 |
| FUTURA CLASSICA | 5,00 |
| FUTURA GOLD S-SIZE | 4,10 |
| FUTURA ROSSA | 4,00 |
| FUTURA WHITE S-SIZE | 4,10 |
| GAULOISES BLONDES BLU | 5,30 |
| GAULOISES BLONDES GIALLA | 5,20 |
| GAULOISES BLONDES ROSSA | 5,30 |
| GITANES | 6,00 |
| GITANES FILTRE | 5,90 |
| GIUBEK FILTRO | 4,00 |
| GLAMOUR BLUES | 5,50 |
| GLAMOUR PINKS | 5,50 |
| GLAMOUR SECRET | 5,50 |
| JPS BLUE | 4,70 |
| JPS BLUE STREAM | 4,80 |
| JPS BLUE STREAM 100 | 4,90 |
| JPS COMPACT BLUE STREAM | 4,60 |
| JPS ORIGINAL | 4,80 |
| JPS RED | 4,80 |
| JPS RED 100 | 4,90 |
| JPS SILVER | 4,80 |
| JPS SILVER 100 | 4,90 |
| JPS SSL-LINE SILVER | 4,90 |
| JPS SSL-LINE WHITE | 4,90 |
| JPS WHITE | 4,80 |
| | |
| --- | --- |
| KENT BLUE | 6,20 |
| KENT SURROUND | 6,20 |
| L&M BLUE LABEL KS | 5,00 |
| L&M RED LABEL KS | 5,00 |
| LAMBERT & BUTLER KING SIZE | 5,80 |
| LIDO BLU | 5,50 |
| LINDA | 5,00 |
| LINDA AZZURRA | 4,20 |
| LINDA BLU | 5,00 |
| LUCKY STRIKE AMBER | 5,00 |
| LUCKY STRIKE BLUE POCKET | 4,80 |
| LUCKY STRIKE DEMI | 4,80 |
| LUCKY STRIKE ECLIPSE | 4,80 |
| LUCKY STRIKE GOLD SUN | 5,00 |
| LUCKY STRIKE ORIGINAL | 5,00 |
| LUCKY STRIKE SILVER BAY | 5,00 |
| | |
| --- | --- |
| MADEMOIESELLE LA BLANCHE | 4,80 |
| MADEMOISELLE LA BLEUE | 4,80 |
| MADEMOISELLE LA ROUGE | 4,80 |
| MADEMOISELLE LA VERTE | 4,90 |
| MARK ADAMS No. 1 GOLD | 4,70 |
| MARK ADAMS No. 1 GOLD 100's | 4,70 |
| MARK ADAMS No. 1 RED | 4,70 |
| MARK ADAMS No. 1 RED 100'S | 4,70 |
| MARK ADAMS No. 1 SILVER | 4,70 |
| MARK ADAMS No. 1 WHITE | 4,70 |
| | |
| --- | --- |
| MARLBORO 100S | 6,00 |
| MARLBORO BLUE ADVANCE | 5,90 |
| MARLBORO BLUE LINE | 6,00 |
| MARLBORO CRAFTED GOLD | 5,20 |
| MARLBORO CRAFTED RED | 5,20 |
| MARLBORO GOLD 100S | 6,00 |
| MARLBORO GOLD KS | 6,00 |
| MARLBORO GOLD LINE | 6,00 |
| MARLBORO GOLD POCKET PACK | 5,00 |
| MARLBORO GOLD TOUCH KS | 5,60 |
| MARLBORO KS | 6,00 |
| MARLBORO MIX | 5,60 |
| MARLBORO POCKET PACK | 6,00 |
| MARLBORO RED TOUCH | 5,60 |
| MARLBORO REGULAR | 4,90 |
| MARLBORO SILVER BLUE KS | 6,00 |
| MARLBORO SILVER TOUCH | 5,60 |
| MARLBORO TOUCH | 5,60 |
| MARLBORO WHITE | 6,00 |
| MERCEDES KS | 5,40 |
| MERIT BAY KS | 5,00 |
| MERIT BIANCA KS | 5,50 |
| MERIT BLU 100'S | 5,50 |
| MERIT BLU KS | 5,50 |
| MERIT GIALLA | 5,50 |
| MERIT GIALLA 100'S | 5,50 |
| MERIT GIALLA KS | 5,50 |
| MERIT SSL | 5,50 |
| MS AZZURRE | 5,20 |
| MS BIANCHE | 5,20 |
| MS BIONDE | 5,20 |
| MS BIONDE 100'S | 5,20 |
| MS CHIARE | 5,20 |
| MS CHIARE 100'S | 5,20 |
| MS CLASSIC | 5,00 |
| MS CLUB | 5,00 |
| MS CLUB BIANCA | 5,00 |
| MS NAZIONALI | 5,20 |
| MS ROSSE | 5,20 |
| | |
| --- | --- |
| MULTIFILTER PHILIP MORRIS SSL BLU | 5,90 |
| MULTIFILTER PHILIP MORRIS SSL ROSSA | 5,90 |
| MURATTI AMBASSADOR AZURE KS | 6,00 |
| MURATTI AMBASSADOR BLUE KS | 6,00 |
| MURATTI AMBASSADOR SILVER KS | 6,00 |
| MURATTI AZURE 100S | 6,00 |
| MURATTI RED 100S | 6,00 |
| MURATTI SSL | 5,90 |
| NEWS RED | 5,30 |
| NO BRAND | 4,20 |
| NOLOGO ARANCIONE | 4,80 |
| NOLOGO GIALLA | 4,80 |
| NOLOGO VERDE | 4,80 |
| PALL MALL BLUE | 4,80 |
| PALL MALL RED | 4,80 |
| PETER STUYVESANT BLUE | 5,30 |
| PETER STUYVESANT BLUE 100'S | 5,30 |
| PETER STUYVESANT GOLD | 5,40 |
| PETER STUYVESANT GOLD 100'S | 5,40 |
| PETER STUYVESANT ORIGINAL | 5,40 |
| PETER STUYVESANT ORIGINAL 100'S | 5,40 |
| PHILIP MORRIS AZURE | 5,00 |
| PHILIP MORRIS AZURE 100'S | 5,00 |
| PHILIP MORRIS BLUE | 5,00 |
| PHILIP MORRIS BLUE 100'S | 5,00 |
| PHILIP MORRIS CLASSIC SSL BLU | 5,90 |
| PHILIP MORRIS CLASSIC SSL ROSSA | 5,90 |
| PHILIP MORRIS FILTER KINGS | 5,00 |
| PHILIP MORRIS RED | 5,00 |
| PHILIP MORRIS RED 100'S | 5,00 |
| PHILIP MORRIS SSL BEIGE | 5,00 |
| PHILIP MORRIS SSL BLUE | 5,00 |
| PHILIP MORRIS WHITE | 5,00 |
| PUEBLO BLUE | 5,40 |
| PUEBLO CLASSIC | 5,40 |
| PUEBLO GT | 5,40 |
| PUEBLO ORANGE | 5,40 |
| | |
| --- | --- |
| R1 SL-LINE | 5,40 |
| ROTHMANS CLASSIC BLUE | 4,80 |
| ROTHMANS CLASSIC RED 100 | 4,80 |
| ROTHMANS CLASSIC RED | 4,80 |
| ROTHMANS CLASSIC SILVER | 4,80 |
| ROTHMANS OF LONDON BLUE 100 | 5,00 |
| ROTHMANS OF LONDON BLUE 20 | 5,00 |
| ROTHMANS OF LONDON D-SERIES | 4,80 |
| ROTHMANS OF LONDON INTENSE BLUE | 5,00 |
| ROTHMANS OF LONDON KING SIZE SELECT | 5,00 |
| ROTHMANS OF LONDON SENSORA D-SERIES | 4,80 |
| ROTHMANS OF LONDON SENSORA SL-SERIES | 4,80 |
| ROTHMANS OF LONDON SILVER 100 | 5,00 |
| ROTHMANS OF LONDON SILVER 20 | 5,00 |
| ROTHMANS OF LONDON S-SERIES BLUE | 5,00 |
| ROTHMANS OF LONDON S-SERIES SILVER | 5,00 |
| ROTHMANS OF LONDON WHITE 100 | 5,00 |
| ROTHMANS OF LONDON WHITE 20 | 5,00 |
| ROTHMANS R CLASSIC BLUE 100 | 4,80 |
| ROTHMANS R CLASSIC SILVER 100 | 4,80 |
| ROTHMANS SPECIAL BLUE KS | 6,00 |
| ROTHMANS SPECIAL RED KS | 6,00 |
| SIGARETTE BLU | 4,50 |
| SIGARETTE ROSSE | 4,50 |
| THE KING BLUE | 4,60 |
| THE KING BLUE 100'S | 4,70 |
| THE KING RED | 4,60 |
| THE KING RED 100'S | 4,70 |
| THE KING SILVER | 4,60 |
| THE KING SILVER 100'S | 4,70 |
| THE KING SSL BLUE | 4,70 |
| THE KING SSL WHITE | 4,70 |
| THE KING STORM 100'S | 4,70 |
| VIRGINIA S. | 5,20 |
| VOGUE BLEUE | 5,00 |
| VOGUE CLASSIQUE LONG BLEUE | 5,00 |
| VOGUE CLASSIQUE LONG LILAS | 5,00 |
| VOGUE LILAS | 5,00 |
| WEST BLUE | 4,60 |
| WEST BLUE 100S | 4,70 |
| WEST ORIGINAL | 4,60 |
| WEST ORIGINAL 100S | 4,70 |
| WINSTON BLUE | 5;00 |
| WINSTON BLUE 100'S | 5,00 |
| WINSTON BLUE SUPER LINE | 5,00 |
| WINSTON CASTER | 5,00 |
| WINSTON CASTER 100s | 5,00 |
| WINSTON CLASSIC | 5,00 |
| WINSTON COMPACT | 4,80 |
| WINSTON EXPAND | 5,00 |
| WINSTON RED | 5,00 |
| WINSTON RED 100S | 5,00 |
| WINSTON SILVER | 5,00 |
| WINSTON SILVER 100'S | 5,00 |
| WINSTON SILVER SUPER LINE | 5,00 |
| WINSTON WAVE | 5,00 |
| WINSTON WHITE | 5,00 |
| WINSTON WHITE SUPER LINE | 5,00 |
| WINSTON WAVE | 5,00 |
| WINSTON WHITE | 5,00 |
| WINSTON XSTYLE BLUE | 5,00 |
| WINSTON XSTYLE WHITE | 5,00 |
| YESMOKE BLACK | 5,00 |
| YESMOKE BLUE | 5,00 |
| YESMOKE PLANET | 4,80 |
| YESMOKE RED | 5,00 |
| YESMOKE SILVER | 5,00 |
| YESMOKE WHITE RED | 5,00 |